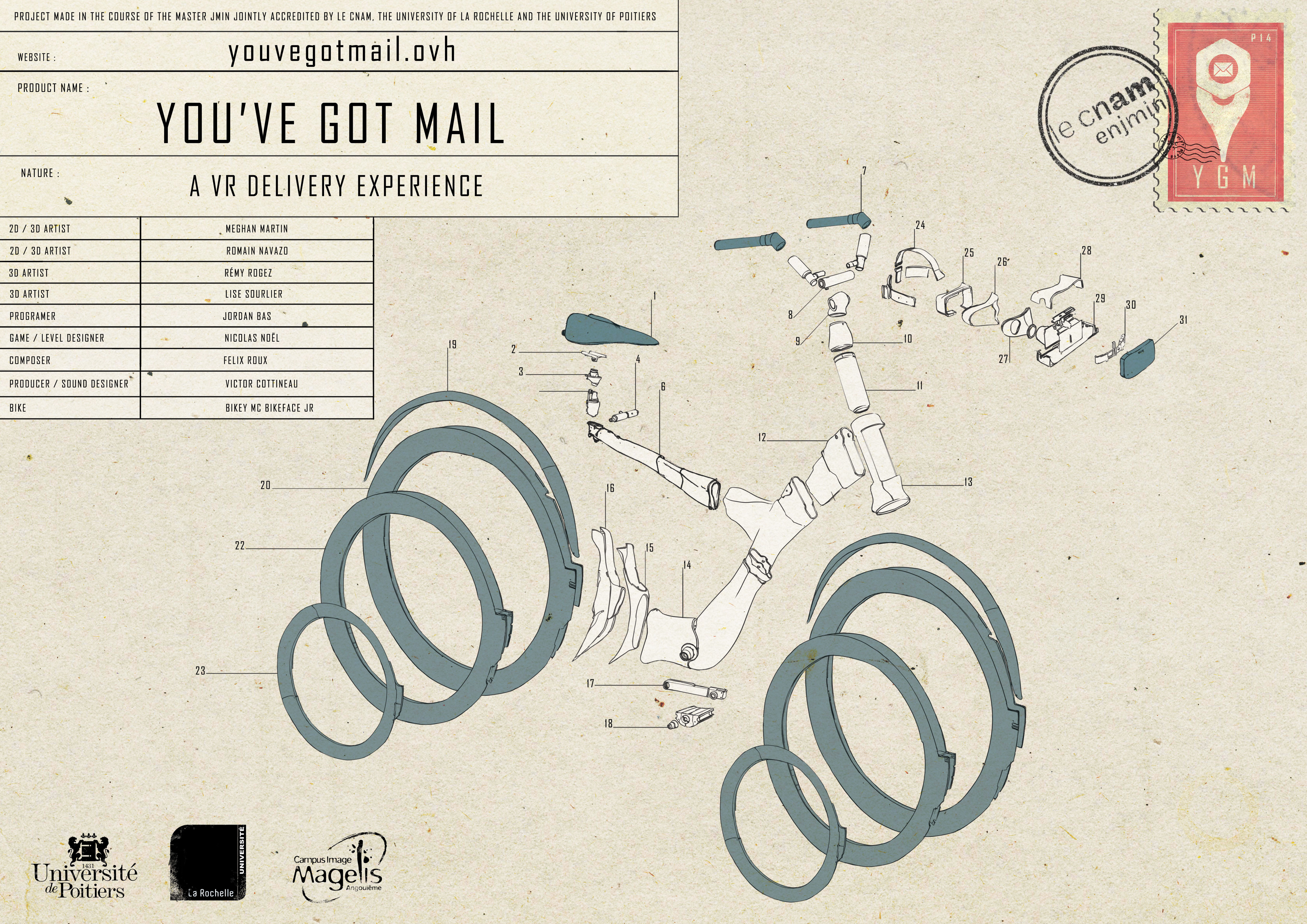 You've Got Mail
A downloadable game for Windows and macOS
About the game
You've Got Mail is our first-year project at ENJMIN. It is a VR experience using a bicycle as an alternative controller.
You play a delivery-robot in a city isolated by the rising of the ocean. You must end your daily round as fast as possible, avoid numerous obstacles obstruding your way and throw parcels all around the place.
Credits
Play the Game
You've Got Mail uses an alternative controller and the HTC Vive to be played. The only way to play the actual game is to come see us at conventions where we present the game.
The build you can download is only a demo to show what the gameplay and gameworld look like. It is not representative of the actual experience of the game.
You can play the demo with the mouse (left-click to interact with UI and to throw the mail) and keyboard (Z : accelerate, S : brake, Q : turn left, : D : turn right). You can remap the controls with the Unity Launcher.

More infos on the Facebook page : https://www.facebook.com/Hitsplaytimer/

Links
Website : http://youvegotmail.ovh/

Facebook : https://www.facebook.com/YouveGotMailGame/
Download